Marine Science Institute has updated our mask policy to align with the Federal, State, and County guidelines. We are making the shift, like most local school districts, to change mask-wearing to strongly recommended. This policy went into effect Monday, March 14, 2022.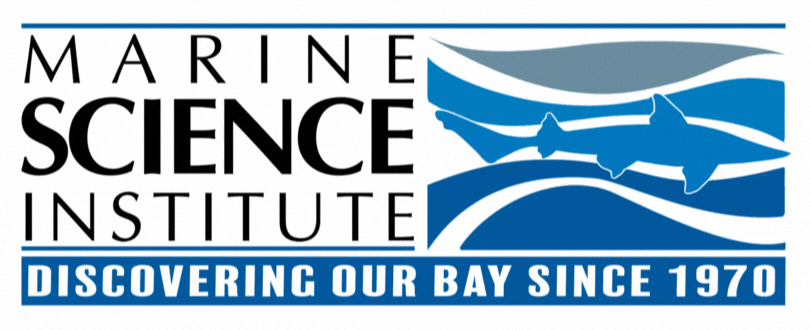 Advanced Ecology is a newly designed afternoon program tailored to students who have previous experience with marine science. Students will work cooperatively in a team to use scientific equipment and interact with live animals. This program has three sessions that can be taken either as a series or independently. Advanced Ecology focuses on higher concepts such as Watersheds , Biomimicry, and Scientific Inquiry. Each session combines learning on-site at MSI and a field trip. Our team will meet you at the field trip site, maps of locations will be sent to registrants 2 weeks prior to program start.
Advanced Ecology Pricing:
Saturday mornings, Ages 9-14
Four classes - $160 per student
*Cancellation Policy: There will be a $25 processing fee for cancellations completed 2 weeks prior to the start of program. Cancellations within 2 weeks are non-refundable. There are no make-up days available.
*This program has a minimum participant requirement. If this minimum is not met, the session may be cancelled. MSI will fully refund fees if session is cancelled. ​
Fall 2019 Session: Watersheds
October 19 - November 9
10/19 10:00 am-12:00 pm - Introduction to Watersheds
10/26 10:00 am-12:30 pm - Creek Study @ Stulsaft Park
11/2 10:00 am-12:30 pm - ShoreSide, Invertebrates, Fish, and Hydrology
11/9 10:00 am-12:00 pm - Watershed Design Project
​
Students will explore a local watershed as they discover how humans depend on and impact them. They will learn about what comprises a watershed, before heading out to study the different facets of one. Students will start by visiting a local creek in Stulsaft Park to test the physical and chemical properties of water in the Arroyo Ojo de Agua tributary. They will finish their watershed education and demonstrate their gained knowledge by building their own models of a watershed to present to their peers.
​
​
​
​
Winter 2020 Session: Biomimicry
February 1 - February 22
​
2/1 10:00 am-12:00 pm - Introduction to Biomimicry
2/8 3:00 pm-5:30 pm - Tidepool Expedition @ Pillar Point
2/15 10:00 am-12:30 pm - Ocean Lab
2/22 10:00 am-12:00 pm - Biomimicry Design Challenge
Biomimicry is the practice of taking inspiration from nature to create solutions to meet human needs in a sustainable way. Over the course of this program students will be introduced to the concept of Biomimicry, and study real rocky intertidal animals as inspiration for sustainable design. They will participate in a trip to the tidepools in Pillar Point, Half Moon Bay, where they will apply their knowledge of Biomimicry to brainstorm creative design solutions inspired by the organisms that they find. Using the information they have learned about coastal animals, students will then apply this knowledge by designing their own sustainable research station in small groups and presenting it to their peers.
​
​
​
​
​
Spring 2020 Session: Scientific Inquiry
March 14 - April 4
3/14 10:00 am-12:00 pm Marshes & Mudflats, Introduction to the Scientific Method
3/21 10:00 am-12:30 pm Marsh & Beach Exploration @ Pescadero State Beach
3/28 10:00 am-12:00 pm Marsh & Beach Analysis, Begin Experiment Research
4/4 10:00 am-12:00 pm Experiment Design and Implementation
Students will take an in-depth look at the scientific method and practice applying it to real hands-on field research. They will learn the process of the scientific method, while applying it to take wrackline data while exploring the marsh and beach at Pescadero State Beach. Students will use this data to formulate graphs in an effort to identify any potential trends. They will gain experience in presenting as they share their final graphs with their peers. Students will also take their highly tuned observation skills to work by creating an experiment of their own.
​