Marine Science Institute is currently operating modified programs per county guidelines.


We will reevaluate our steps following guidance from the CDC and San Mateo County Health.
All MSI staff are fully vaccinated against COVID-19. Masks are required for all of our programs.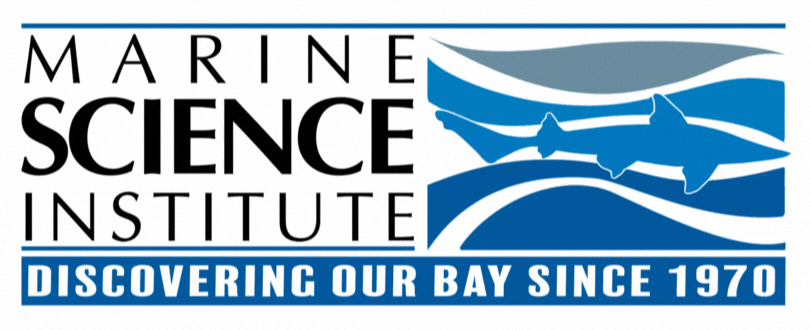 Marine Science Academy
Frequently asked questions
Our FAQ Page is under constant review as we update our program and procedures to reflect new guidelines and mandates.
Check back often as we continue to revise our plans.
Addressing COVID-19
What are your cleaning procedures?
---
All cleaning procedures are in compliance with San Mateo County Health and California state cleaning and sanitation guidelines. We have implemented more thorough cleaning measures to happen daily before, during, and after program. Those include:
All staff will wear masks when cleaning.
Facilities will be cleaned daily.
Hand washing or use of a hand sanitizer will be enforced throughout the day, including before and after eating (snack and lunch).
Any item brought from home will be isolated and kept separated from other groups items.
Bathroom and Break rooms are sanitized multiple times a day.
---
How will MSI encourage social distancing during program?
---
Students will be with their group for the entire session. Each group of 12 students will have a safe space restricted from other groups intermingling. Staff will monitor each child's distance, maintaning the recommended 3'-6' amoung group members (and other necessary staff on-site). All teaching spaces at Marine Science Institute have been taped off to mark 6' distances.
---
What are the preventive measures that have been implemented?
---
All staff are fully vaccinated against COVID -19
Staff and participants are required to wear masks (unless medically not possible).
Participants will have their temperature taken upon arrival to the Marine Science Institute. This will be done with an infrared thermometer while they are still in their vehicles. If temperature is above 100 degrees they will not be allowed in the facility.
Participants will be asked if they or any in their household are exhibiting any symptoms of COVID-19. If they have the participant will not be allowed in the facility.
If Staff or any in their household are exhibiting any symptoms of COVID-19 they will not be allowed in the facility.
All Staff and Participants will wash hands or use hand sanitizer upon arrival to facility.
Everyone will be reminded and encouraged to not touch their face with their hands without cleaning their hands first .
Everyone will be taught/reminded that coughing and sneezing should be done into a tissue which is thrown away. Hands should we washed or sanitized after using the tissue.
Toys and stuffed animals are not allowed and should not be sent with students.
All teaching spaces are outside or in well-ventilated areas.
If someone starts to exhibit symptoms after they have entered the facilities they will be quarantined outside until transport off the facilities are available to reduce the risk of transmission. The facilities will be deep cleaned and sanitized.
---
---
Cancellation policy and refund policy
What is the cancellation and refund policy?
---
30% of program fees are non-refundable. Program fees less 30% are refundable for cancellations made more than two weeks prior to the program start date. No refunds for cancellations made within two weeks of the program start date. If your child gets sick before or during program MSI will assess on an individual basis. MSI will fully refund fees is the session is cancelled*. *Program cancellations due to federal, state, or county COVID-19 mandates will result in credit transfer to a future program.
---
---
Pick up and drop off
How does drop off work?
---
All drop-off is at Marine Science Institute (500 Discovery Parkway, Redwood City, CA 94063). Due to our limited parking area we use a drive-through style drop-off and pick-up procedure. This is proven to be efficient and safe. To drop off your student follow the circle of traffic cones and pull as far forward as possible. Staff will be present to assist and direct. Additional safety measures will are implemented to attempt reducing the spread of COVID-19: Please wait at the driveway entrance of MSI and a staff member will wave you through. Please wear a face mask or covering. Staff will greet your vehicle and ask you several questions as part of a health check. Students will have their temperature checked using a touchless thermometer while in vehicle. If children exhibit a temperature of 100 degrees Farenheit or greater they will not be allowed at MSI. Additionally, if participants or any members of their household have been sick or experiencing specific symptoms, they wll not be allowed at MSI. After participants are given the all clear, a staff member will continue the check in process then walk your child to their morning gathering area. We cannot accept walk-ins. Please, only drop off your children from the safety of your vehicle in the traffic circle.
---
How does pick up work?
---
All pick-up is at Marine Science Institute (500 Discovery Parkway, Redwood City, CA 94063). When you arrive to pick up your child, a staff member will greet you and direct you around the circle of cones. Please do not enter the lot until invited to do so. Staff will check that you are on the Authorized Adult Pick Up list, and we will call your child out as you pull around. All adults picking up children are required to be on the Authorized Adult Pick Up List and show a photo ID. Guardians are to inform all persons authorized to pick up their child/ren from MSI of this policy and are to instruct them to have a photo ID at time of pick-up. We only load campers on one side of the parking lot to ensure that no children need to cross the lot. Please be patient until you pull all the way forward before encouraging your child to get in the vehicle.
---
---
What to bring
Does MSI provide food for my child?
---
MSI will not provide any food to students. Please pack snacks, a trash-free lunch, and refillable water bottle for your child(ren). Water stations are available on-site.
---
Should my child bring medication?
---
If your child needs to take medication during the day, please make sure that they have it with them including instructions. Please alert the staff that the child has these. If your child has severe allergies, please pack emergency medication as needed (anti-histamines, epi-pens, etc). Include instructions detailing symptoms and your preferred plan of action. MSI does not provide medication of any type. Dramamine, or other medicine for motion-sickness may not be necessary for the ship. Because we stay in the Bay, which is typically calm, we rarely see cases of sea-sickness.
---
What should my child bring daily?
---
Small bag or backpack to carry belongings
Reusable water bottle (Refill station available; MSI will not provide any single use plastic water bottles)
Snack and lunch (MSI will not provide any food)
Hat
Light jacket or sweater, as it can get breezy in the afternoons
Close-toed shoes
Sunscreen (MSI will have extra on site)
Medication, inhalers and/or EpiPens (if applicable), with instructions
Masks are required for all participants (MSI will not provide masks). Face covering exceptions will be made to those with sensory complications or other issues which make wearing masks or face coverings challenging. **Please note that in addition to snack, lunch, and drinking water, there may be other break times in which your camper can remove their mask (i.e. when the activity is outside and with 6-foot social distancing). We are big fans of fabric wraparound coverings such as neck gaiters so that your camper can easily remove their face covering (while not losing it since it is loosely around their neck!), and put it over their nose and mouth when needed.
Please make sure that your child wears clothes and shoes that can get dirty. At MSI, children will be enjoying fun activities outside that may include water, mud, and fish slime. Please dress them in "play clothes" that they will feel comfortable in, and will not be worried about getting dirty.
Please pack lightly. In response to the COVID-19 crisis, the amount of personal belongings brought to MSI must be limited to essentials. Please do not bring personal items such as books, stuffed animals or toys. We encourage you to label all personal items with your child's name.
---
---
Discovery Voyage boat trip
Who goes on the Discovery Voyage boat trip aboard the R/V Robert G. Brownlee?
---
All students will spend 1 day (TBDA) on board the research vessel during their 6-week course.
---
How large is the ship?
---
The R/V Robert G. Brownlee is a 90' research vessel that was designed specifically for teaching programs in the San Francisco Bay. Its maximum capacity is 103 passengers and crew. In 2013, this ship received several upgrades, and the Brownlee now runs on the cleanest and most fuel-efficient marine diesel engines available today.
---
Is this trip safe?
---
Our vessel, the R/V Robert G. Brownlee, was designed specifically with students in mind. This ship passes regular Coast Guard inspections of maintenance, safety, and rescue equipment. Our staff undergo rigorous training to become crew on this ship and must complete regular safety drills. In addition, all students wear personal flotation devices provided by MSI at all times. In the past 50-years of operations MSI has never had a man-over-board or abandon ship scenario.
---
How long is the trip?
---
The "Discovery Voyage" on our ship will last for their full day. The ship undocks shortly after 9:00 am after a brief welcome activity on land and donning personal flotation devices (provided by MSI). It is important that your child arrives during the drop-off window in the morning, between 8:45-9:00 am so that they do not miss out on this exciting adventure. Participants will enjoy activities including fishing, sampling mud, and studying plankton, using equipment standard in the field. They will eat lunch on the water before returning in time for pick up. The ship will return around 2:30 pm, approximately 30 minutes before pick up--please plan to have your child stay for the full day of program.
---
---
Program staff
What is the student to staff ratio?
---
Each group has a maximum of 12 students to 1 MSI staff. Groups will remain stable with no intermixing or large group gatherings. Sometimes we are fortunate to have volunteers join our team who are held accountable to the same safety and health protocols as our staff.
---
What is the experience of your staff?
---
All staff at Marine Science Institute have minimum of a college degree and experience working in outdoor education. They work at MSI throughout the school year and are experienced in education for a variety of ages from pre-kindergarten through college students. Marine Science Institute staff receive frequent professional development training and ongoing observation and evaluations. Instructors go through a rigorous training to be crew aboard the research vessel. All staff members are highly qualified, pre-screened, finger printed and background checked, go through drug testing and hold current CPR and First Aid certifications.
---
---
Discounts
What discounts are available?
---
This year we are not able to offer discounts.
---
Do you offer scholarships?
---
At this point we do not offer scholarships or financial aid. Please check back soon.
---
---
How to register
How do I register?
---
Press the "Click here to register" button on the Marine Science Academy webpage to be taken to ACTIVE, our secure camp registration site. You will be required to login to your existing ACTIVE account or create a new one. You can also follow this link to register.
---
What if the program is full?
---
If the program is full and you wish to be added to the waitlist, please continue with the normal registration process. Waitlist registrations are available at no cost. If a spot opens up for your child you will be notified via the e-mail and phone number provided in your ACTIVE account and given 24 hours to decided if you want to take the spot. Payment will be due at the time of acceptance. If you do not reply to us within 24 hours of being notified of the open spot, we will move down the waitlist and offer the spot to the next family.
---
---