Marine Science Institute has updated our mask policy to align with the Federal, State, and County guidelines. We are making the shift, like most local school districts, to change mask-wearing to strongly recommended. This policy went into effect Monday, March 14, 2022.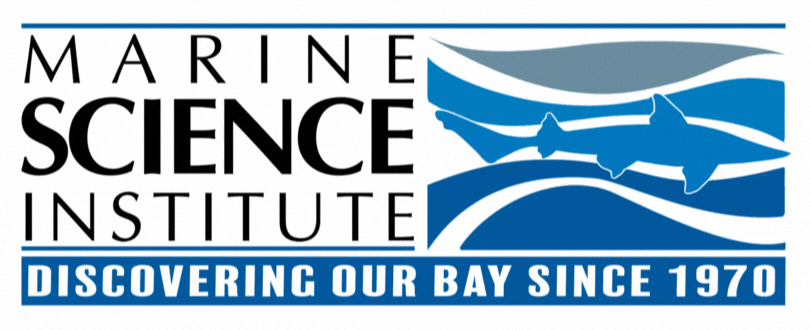 drop-in, daily, or once-a-week online classes available to engage and educate your jr. marine biologist!
Interactive, inquiry-based programs taught by expert marine science educators, bringing the wonder of local marine habitats of the San Francisco Bay and Northern California Coasts directly to your students. There are four options to choose from:
​
SF Bay Fish

SF Bay Invertebrates

SF Bay Sharks and Rays

Rocky Shore
​
​
Who: Grades 2-5th (Ages 5-10)
When: Offered every Mon - Fri
Timing: 55 min class - time varies
Cost: $15/learner
​
In this week long program, students will be introduced to the scientific process and practice observation skills daily. Students will virtually explore the San Francisco Bay and Northern California Coastal habitats. They will identify the animals that live in those habitats with exclusive video footage from our aquarium, photos of our animals, and photos taken in the field. Students will review and discuss the adaptations that help animals thrive in these unique ecosystems.
​
Who: Grades 2-5th (Ages 7-11)
When: Offered weekly starting every Monday
Timing: 55 min class - time of day varies
Cost: $100/learner
Throughout this 5-week course, students will become experts of the San Francisco Bay and the Rocky Intertidal Zones. Students will study the inhabitants of these ecosystems, comparing their differences and how they use their unique adaptations to navigate and survive in each distinctive location. Alongside learning about local marine animals and their adaptations, students will also be taught about local watersheds and how they are connected to them and, more importantly, affect them.
Who: Grades 2-5th (Ages 7-11)
When: Offered Weekly
Timing: 55 min class - time varies
Cost: $100/learner
​