Marine Science Institute has updated our mask policy to align with the Federal, State, and County guidelines. We are making the shift, like most local school districts, to change mask-wearing to strongly recommended. This policy went into effect Monday, March 14, 2022.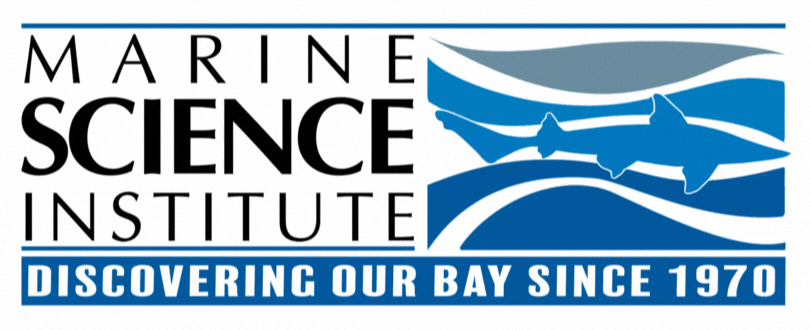 Marine Science Camp Counselor
Educational Summer Camp | June 1-August 12 | 8-10 hours per day, Monday-Friday
Marine Science Institute (MSI) is a non-profit environmental education organization offering year-round hands-on programs that excite and enlighten students about science. MSI's educational programs provide engaging and interactive adventures with San Francisco Bay Area marine life that impact students of all ages, inspiring respect and stewardship for the marine environment. During summer, MSI offers Marine Science Camp – a unique and exciting day camp for K-8th graders to learn about marine habitats and animals and explore their connection to the natural world. Camp activities include live animal touching, themed hands-on lessons and activities, use of scientific collection equipment, crafts and games.
​
We are seeking qualified Marine Science Camp Counselors for nine weeks of summer camp sessions, plus training time. Counselors work collaboratively with Instructors, other Counselors and Volunteers to deliver engaging marine science programs and supervise campers during all camp activities. Group ratio is one Instructor and one Counselor per group of up to 16 camp participants. MSI is located in Redwood City, CA on the San Francisco Bay. This is a paid position; housing is not provided.
​
Job type: Full-time, seasonal position
Dates: June 1-August 12, 2022. No camp July 4.
Hours: Monday through Friday, 8-10 hours per day
Compensation: $16.50 per hour during camp sessions June 13-August 12. Paid training $16.20 per hour June 1-10. Housing is not provided. Employees receive time and a half pay for all work over eight hours.
Position Responsibilities:
Assist Instructors in the overall supervision of camp participants

Facilitate lesson plans and activities to your team of up to 16 camp participants

Aid in providing an understanding of marine topics

Follow a daily schedule and deliver camp curriculum in an energetic, safe, positive and structured learning environment

Inspire excitement, personal achievement and cooperation in camp participants

Lead teambuilding activities, games, arts and crafts

Communicate and implement MSI's health protocol in response to COVID-19

Properly handle live marine organisms and teaching artifacts

Chaperone the group's trip aboard the research vessel

Maintain a clean and organized teaching environment through daily tasks and inventory of supplies

Clean MSI facility, teaching spaces, and educational materials daily based on the recommendations from San Mateo County Health and Centers for Disease Control

Support camp participant check-in and check-out processes

Interact and communicate with camp families during drop-off and pick-up

Serve as a role model and guide participants by exhibiting appropriate behavior and activities

Organize and supervise extended care activities at MSI for up to 2 weeks of the summer

Adapt to the needs of fellow staff and camp participants

Support the training and development of Volunteers

Take photographs daily to document the camp experience for families (camera provided by MSI)

Follow protocols in the Marine Science Camp Staff Manual (distributed on the first day of training)
​
Qualifications:
Possess current CPR and First Aid certification (must obtain by first day of staff training)

Proof of COVID-19 vaccination required

Minimum of a high school diploma

Ability to pass a background check

Reliable transportation is a must; the facility is not easily accessible by public transit

Flexibility, adaptability, enthusiasm, self-motivation, and leadership skills highly desired

Must enjoy working with children

Willingness to get wet and muddy in the field

Experience working at a camp or working with children

Willingness to problem-solve, be patient, remain positive and fun

Physically able to work outdoors for long periods of time

Be able to frequently stand, walk, stoop, kneel, bend, reach, push, pull and carry objects up to 50 pounds
Current COVID-19 precautions:
All MSI staff are fully vaccinated from COVID-19

Health screening of all participants upon arrival to camp

Staff, volunteers and camp participants are required to wear a mask covering nose and mouth at all times except while eating and drinking

Cleaning of hands required throughout the program

Frequent cleaning of activity spaces, restrooms, and staff break room
​
Application deadline: Accepting applications through March 25, 2022. Position open until filled.
​
To apply please submit a cover letter, your 1-page resume, and a completed Employment Application Form to: